Areas of interest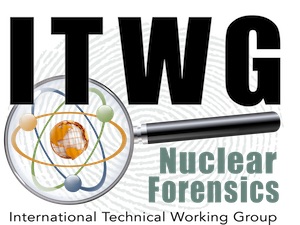 The ITWG will improve technical capabilities to foster international security through nuclear forensics and will :
Provide recommendations for developing national response plans (e.g., the Model Action Plan) enabling a harmonized approach and a qualified and coordinated response to criminal or unauthorized acts involving the unauthorized possession, transport and use of nuclear or other radioactive materials.
Develop concepts and elaborate guidelines for responding to radiological incident sites, including collection and preservation of evidence, radiological hazard assessment, categorization of seized nuclear/radioactive material, and awareness of applicable national laws and regulations.
Support education and training in the field of nuclear forensics.
Promote R&D for improved techniques and methods in the field of nuclear forensics.
Identify and prioritize techniques and methods for forensic analyses of nuclear and other radioactive materials in order to answer questions regarding origin and intended use of seized materials.
Adapt classical forensics techniques and methods to radioactively contaminated evidence for supporting prosecution and for supplying information bearing on source and route attribution.
Formulate and execute inter-laboratory exercises to evaluate and improve techniques and methods for forensic analysis of seized nuclear materials.
Identify and design relevant tools for interpretation of nuclear forensic analytical data. This may include evaluation and interpretation methods including international forensic databanks, and comparative sample and data libraries.
Communicate the progress and annual meeting summaries of the ITWG through maintenance of both a registration-only and open web-site augmented by regular updates.
Publish informal and formal reports to disseminate findings pertaining to nuclear forensic best practice.
As invited, participate in international meetings sponsored by ITWG partner organizations (e.g., the International Atomic Energy Agency) to represent nuclear forensic expertise.
Provide points of contact and technical information for organizations and states that request assistance.